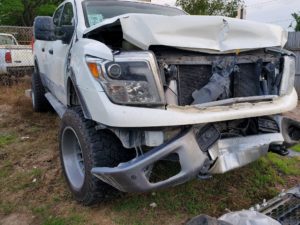 Posted August 16, 2019
GAP Provider Liability Realignment
Elephant Auto Insurance had deemed our client's 2016 Nissan Titan a Total Loss and offered him a settlement of $28,138.00. The Elephant settlement pass through GAP Provider deduction was $4,919.00. After the pass thru deduction our client owed their lender Santander Consumer $3,408.80.
We successfully settled the claim for $33,500.00. The revised settlement satisfied our client's $3,408.80 outstanding loan, reduced the GAP Provider liability 100% and Elephant issued our client a check for $1,953.20 for their equity. Our client can now purchase a new vehicle with his $1,953.00 equity and his loan has been paid in full.
Net settlement increase was $5,362.00 or 19.4%
Check Out What Our Client Had To Say About Us!
Check Out What the Client Had To Say About Foresight Service Group!