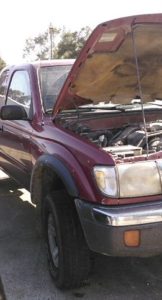 Posted December 18, 2017
Progressive Insurance had deemed our client's 1999 Toyota Tacoma V6 a Total Loss and offered him a settlement of $2,421.74.
We successfully settled his claim for a settlement of $5,418.75.
Net settlement increase was $2,997.01 or 123.8%
Check Out What Our Client Had To Say About Us!